Income
Property
Fear and confusion holding you back?
Let us
help you
overcome it.
Whether you're a seasoned investor wanting to level up your portfolio, or a total beginner, Jared + Krista offer focused, personalized coaching to help you live richly through real estate.  Their program shows you how to make money AND keep money coming in.
The Highest
Highs and All
The Lows
Get real coaching truths from the couple that has been through it all!
Currently owning over one hundred properties, Jared + Krista have experienced the highest highs and the lowest lows when it comes to investing. Their customized, client-focused programs will teach you exactly what to do and what NOT to do when buying and selling real estate. They bring the real coaching truths and keep you accountable so you can own your journey in whatever way you need, whether that's online, on the phone or in person. Jared + Krista bring in-the-trenches knowledge and unstoppable energy to help you succeed and make it last. The dream investment team is ready, are you?


Our
Programs

J+K's personalized programs will get
you achieving your real estate investment goals!
Ready to connect?
"You can trust what Jared says because he's actively playing the game."
"With J+K we made more progress in months than we have in years."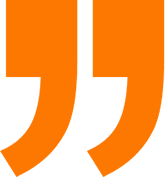 "It wasn't the market that was holding me back, it was me. Now I invest with confidence."
"Taking the wrong advice cost me BIG TIME. Jared helped me get my portfolio back on track."
"Krista helped me break through barriers I didn't know I had."